ThermoEcos ecosystem is an open-source framework for thermodynamic modeling, integrating experiments, thermodynamic data optimization and prediction, and (geo)chemical modeling, together with efficient sharing of data between researchers, industry and public.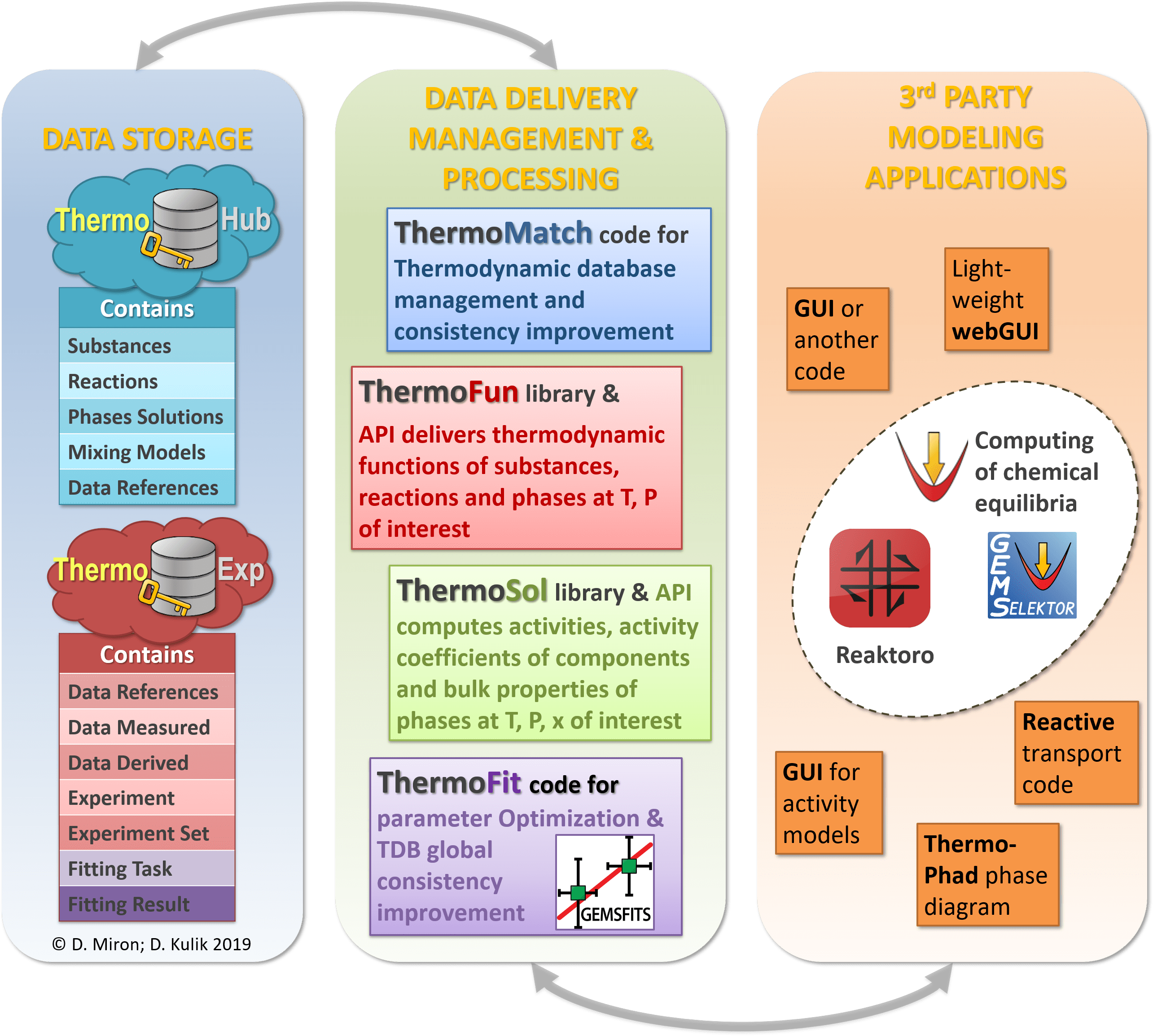 ThermoEcos provides the tools for managing thermodynamic data using state of the art technologies for data storage, data exchange, and data processing.
They handle tasks such as:
ThermoEcos JupyterLab service
Access the JupyterLab service to run and develop scripts in jupyter notebook using ThermoEcos codes via Python or launch demo web applications on a Voila server.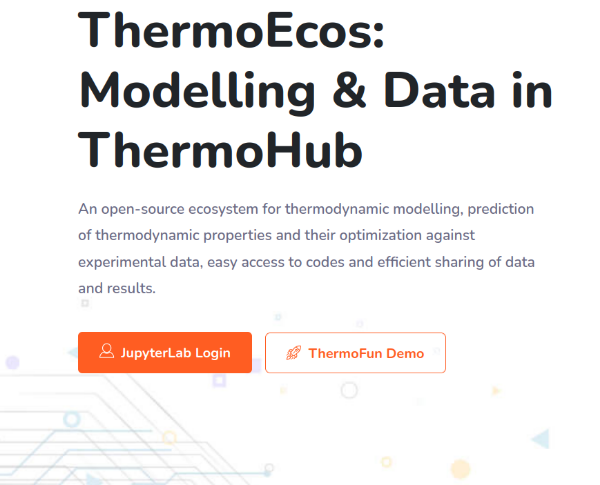 Questions and needs of a (geo)chemist